During the uncertain times when COVID-19 was posed as a threat to everyone, businesses across the globe shifted to remote working. It was a real challenge for many, but continuing to train employees became an even greater challenge.  
This period heralded the rise of online learning. Businesses were moving away from the four-wall classroom training and were taking advantage of the digital space. A lot of companies adopted an e-learning technology referred to as an LMS, which made it possible to continue the learning process during lockdown. It was a real boon for LMS providers in the UK and around the world. 
What Is an LMS?
A learning management system (LMS) is a platform that was initially designed for hosting online courses, but its functionality has grown exponentially over the years. Now it's an enormous system that I really admire and which allows for the managing of the entire company's training, no matter whether it is self-paced learning, (V)ILT, or any other approach. People can build courses, assign them to employees, get detailed statistics on how they're progressing through courses, host virtual training sessions, and much more. Overall, an LMS helps streamline the training process and makes it convenient for learners. 
The Best LMS Platforms and Their Vendors in the UK
In my previous articles, I outlined the top e-learning companies in the USA and the best LMS vendors in Australia. This time I'd like to plunge into the best LMSs in the UK. They are all listed on Capterra, one of the most trusted technology review platforms. 
Local LMS vendors 
In this post, I've divided all LMS providers into two large groups. Here, you'll find LMS platforms that are designed in the UK.
1. Growth Engineering
Growth Engineering is a company that calls itself the research-backed learner engagement expert. As they say it, they designed three amazing e-learning products — an LMS, a microlearning mobile app, and an authoring tool — by using their engagement formula: gamification + social learning + epic meaning. 
As for the LMS, it has all the necessary functionality – no more, no less. It includes admin tools, reporting suite, features for both synchronous and asynchronous learning, a content library, and an assessment tool. The UI is pretty good and everything is in the proper place.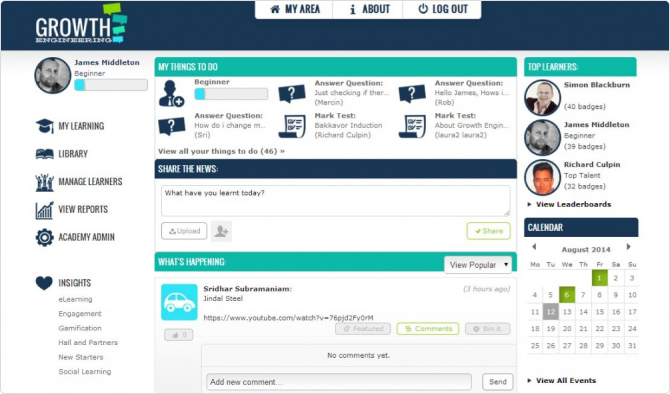 2. Kallidus 
Kallidus is a provider of a complete suite of HR and L&D software that supports the entire employee lifecycle, from onboarding and upskilling to performance management and employee farewells.
Its LMS, Kallidus Learn, is a solid learning platform that has great support for blended learning. You can assign and track any type of training: online, in-person, video, social, or a mix, and see who's learned what. A lot of users, both on the admin and learner side, appreciate Kallidus Learn for its good-looking, user-friendly interface.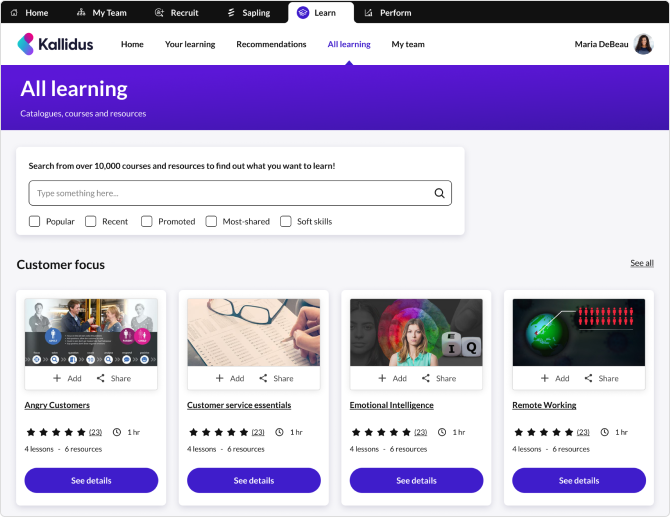 3. Ciphr
Ciphr is a single provider of HR, payroll, recruitment, and learning solutions designed to help organizations stay connected and work efficiently – even when operating remotely. 
Ciphr LMS is a conventional learning system that has basic functionality for delivering and managing online employee training. You can build your own learning content, select from the vendor's library of materials, or work with Ciphr's experts to create professional training courses, then assign it to employees, and keep track of their results with out-of-the-box reports. 
The LMS is available as a standalone solution and is fully compatible with Ciphr's people management software to deliver outstanding experiences for both learners and L&D and HR teams.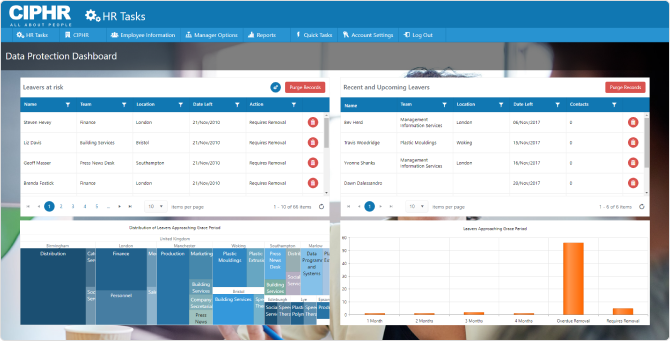 4. Access
The Access Group is one of the leading providers of business management software to SMBs in the UK, Ireland, and Asia Pacific. Besides software solutions for finance and accounting, HR and payroll, in-house recruitment, and a number of others, it offers a digital learning platform. 
Access Learning 11 is an easy-to-use LMS that provides everything you might need to manage learning and compliance across your organization: content management and creation tools, strong analytics and reporting tools, a mobile app, and a course library.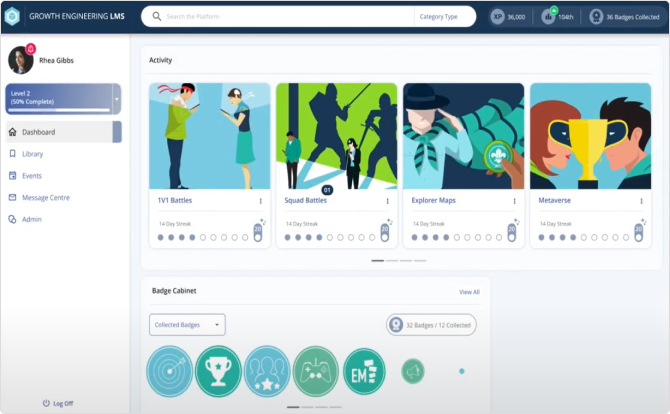 5. Open eLMS
Open eLMS presents itself as a one-stop solution for all e-learning, from management systems to e-learning creation software. As the vendor claims, it includes over 200 configuration options that cater to every need; and it works equally well for business and education. 
One of the main advantages of eLMS is that it is accessible to everyone. The platform complies with standards WCAG 2.1 at conformance level AA, which ensures it can be accessed by anyone – regardless of their disability.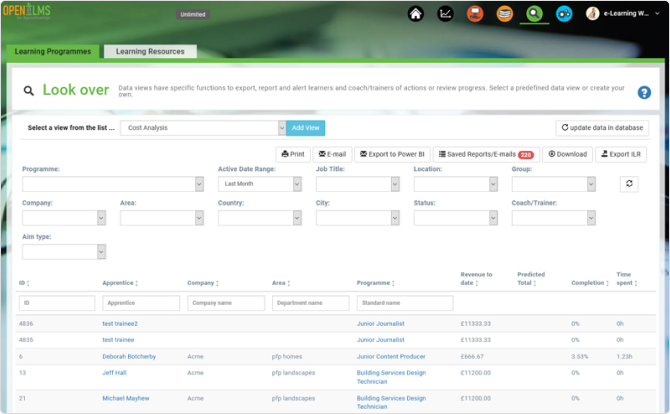 6. Synap
LMS name

Synap

Website

https://synap.ac/

 

Positioning

"Online learning and exam delivery platform"
Unlike other competitors, Synap focuses not only on e-learning content delivery and management, but also on conducting online exams. It allows you to create exams with a wide range of assessment types — from multiple-choice questions to essays. You can customize them by setting a time limit, adding feedback, and randomizing the order of both questions and answers. You can schedule exams to be administered to concurrent users even at the same time on the same day, deliver them to learners, and generate reports. 
The platform works for organizations of all sizes, in sectors ranging from education, health, and law to transportation and engineering.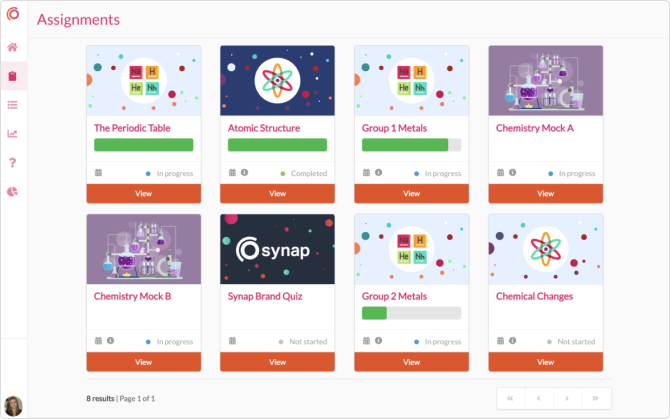 7. Skillcast
Skilcast helps companies in the UK and beyond transform their workplace cultures with its e-learning, RegTech tools, and compliance management system. Skilcast LMS is specifically designed to deliver and track mandatory compliance e-learning programs. It provides tools for dynamic course assignments based on job role, data feeds for synchronizing staff records with an HR system, automated chase-ups, powerful management reports, and full corporate branding. 
You can also integrate the LMS with Skillcast's RegTech tools to manage all your compliance needs in one place, including Compliance Declaration, Compliance Register, and Training 360 tools.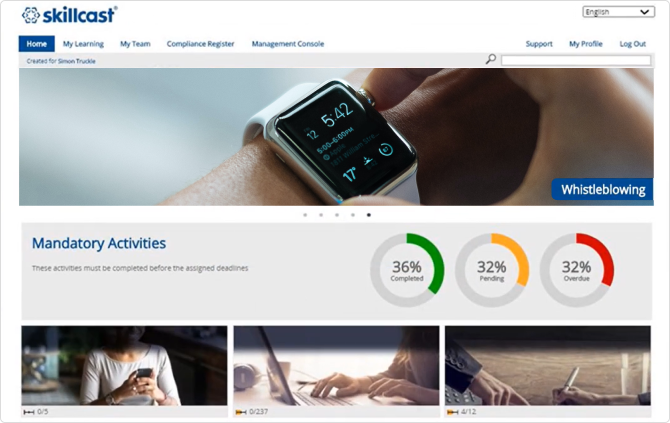 8. THRIVE
THRIVE is a UK-based provider of a learning management system and Content Club library. As the vendor says, its learning platform provides you with "the robust capabilities of an LMS, the hyper-personalized, learner-led, social learning of an LXP, and now an agile way to manage, identify, and understand new and emerging skills across your workforce with total transparency."
The platform has a strong focus on skills management. It allows your learners to add goals that align with their experiences, add their own skills, and see how they're growing.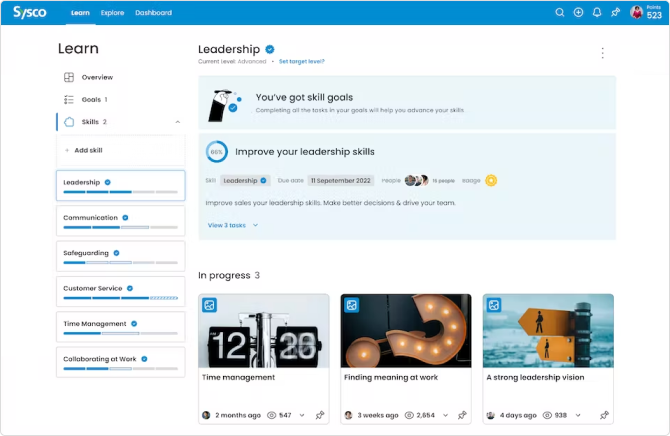 World-class LMS platforms
Now I'll tell you about world-class LMS providers that are especially appreciated in the UK. 
9. iSpring Learn
iSpring is a trusted e-learning software company that has been in the industry for over 20 years. It is an award-winning vendor of many e-learning tools, with its two flagship solutions: iSpring Learn LMS and the iSpring Suite authoring toolkit. 
The iSpring Learn LMS is being continually developed, with great new features rolling out each month. It is a straightforward platform with an extremely intuitive nice-looking interface, but it impresses with its powerful functionality. The system allows you to do everything you might expect from an LMS for SMBs: create courses (it has a built-in course creation tool and an integrated authoring toolkit), build flexible learning programs, host virtual training sessions, and keep track of all learning activities. 
It's interesting that this platform is gradually turning into a real giant with a unique set of features, including a supervisor dashboard, a knowledge base, and my favorite, an interactive organizational chart that shows all departments, employees, and the company's hierarchy.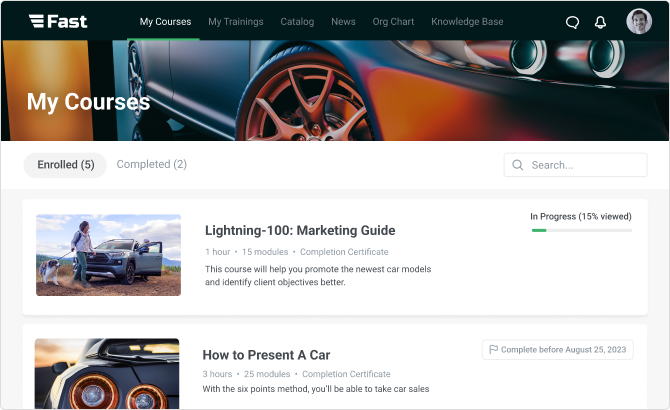 10. 360Learning
360Learning is a founder of the powerful LMS based in the USA, but also popular in the UK. The platform has a strong focus on collaborative learning that is connected with great social learning capabilities. Employees can create and maintain discussions on forums, upvote comments and add reactions there, and more.
The platform also boasts powerful content authoring features, including a quiz maker with a large variety of question types, a built-in screen and webcam recorder, and so-called cheat sheets, that lets you create and format a text document in minutes, without the bulkiness of dealing with a traditional text editor.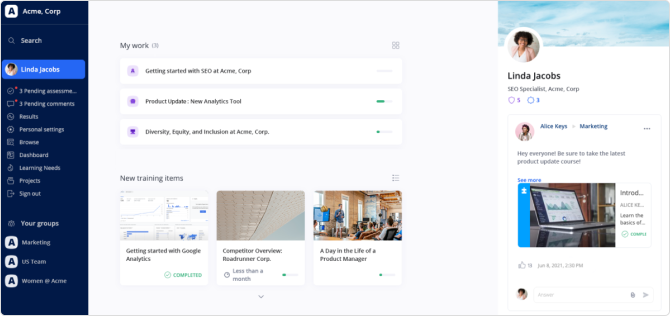 11. Epignosis
Epignosis is a leading learning technology vendor that has produced three awesome world-famous software solutions: TalentLMS for SMBs, eFront LMS for Enterprise, and TalentCards mobile-first platform. 
TalentLMS is an affordable SaaS LMS suited for all training scenarios. The platform is easy to use and set up, so you can hit the ground running without involving tech geeks. It enables you to implement the full cycle of the training process: build courses from different kinds of content (video, audio, documents, tests, and SCORM//xAPI/cmi5 packages), deliver content to employees, and keep track of their results. If you need to start training right away, you can take advantage of TalentLibrary, which comes with over 660 ready-made courses.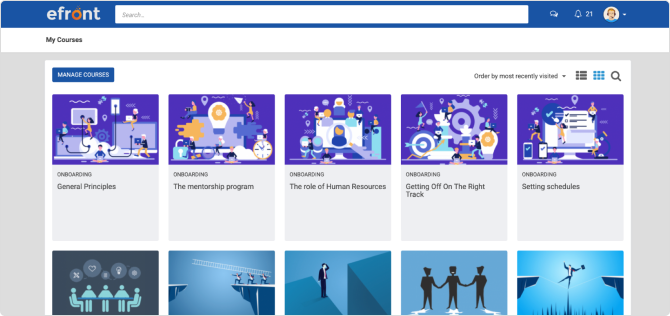 12. Absorb Software
Absorb Software is a learning technology company that offers one of the top learning management systems in the world. The LMS has all the necessary functionality to help admins and trainers streamline the training process. I like the way the vendor explains this: "You can bend and shape this employee training software to run on your rules and on your schedule." The platform has great automotive features for smart administration and comes with AI functionality that helps manage day-to-day admin tasks more efficiently.
As for me, I really like Absorb's AI engine, especially Absorb Pinpoint, which comes with AI. It's a cool thing that you can learn about by going to the vendor's website.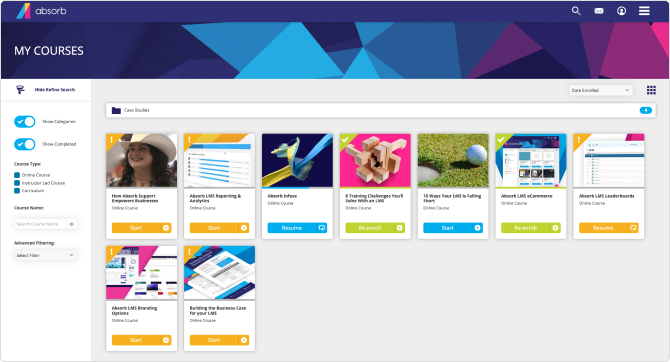 13. Instructure
Instructure is the creator of Canvas LMS and a set of other great tools designed to "elevate student success, amplify the power of teaching, and inspire everyone to learn together." Unlike many other platforms described in this article, Canvas is a learning platform for K-12 and higher education. 
It has robust teaching and learning features, including interactive assessments, library integration, SpeedGrader, and learning analytics. It also has great capabilities for student collaboration and allows them to work together via chat group, video, and other messaging tools.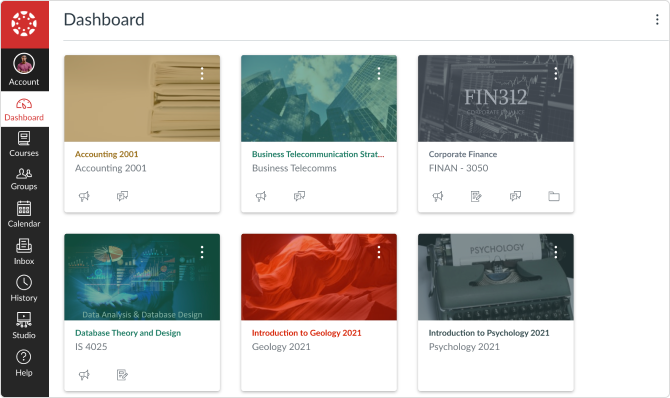 14. Cornerstone OnDemand
Cornerstone OnDemand is a vendor of cloud-based software aimed at providing better management of recruitment, onboarding, learning, performance, goals, social collaboration, and analytics.
Cornerstone LMS is a unified system that allows you to automate assignments and provide completion records, version control, and auditing in multiple languages. It is an AI-powered solution that lets you guide, curate, and customize a personal learning experience for each learner.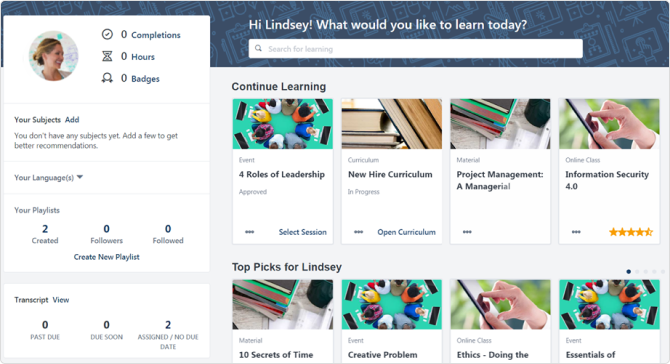 15. Connecteam
Connecteam is an all-in-one company app that enables you to communicate, manage, and train deskless teams. This is a large collection of tools for business operations: employee scheduling, task management, HR, and employee management. 
The latter includes a platform for training employees. The vendor emphasizes three main advantages of the LMS: a mobile-first app for training non-desk employees, effortless course creation from existing files and web resources, and an entire suite of tools for new hire onboarding.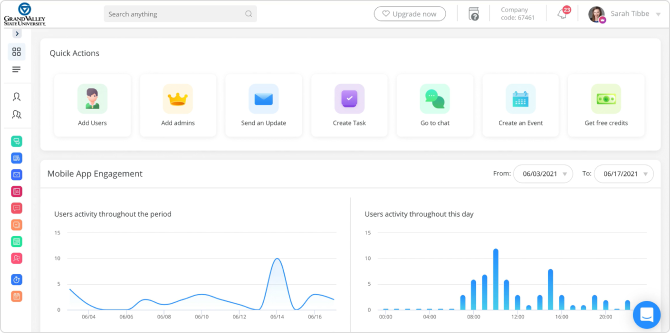 How Should I Choose a Learning Management System?
Having so many solutions before you, you're likely to ask this question. And this is natural. The first thing you should consider is whether you need a solution that will meet only your training requirements, or if it should be a huge complex solution that will let you manage all HR tasks. 
Another important thing you should consider is the content authoring capabilities of an LMS. Do you have existing content, or are you planning to build courses in-house? If creating content is your big priority, then opt for a platform that comes with a robust authoring toolkit. You might also want to buy ready-made courses. If so, select an LMS that has on-the-shelf content.
And of course, before buying an LMS, check out whether it has all the necessary functionalities: for example, great social tools or a mobile app that will let your employees learn on the go. And last but not least, connect with the vendor of your choice and request a personalized LMS demo to see how the platform will help you handle specific project tasks.
Conclusion
This is my list of the top LMS providers in the UK. I hope it will help you choose the right solution for your needs.
Have you already tried any of these platforms? Do you know any other LMS vendors that should be included in this list? Feel free to share your thoughts in the comment section below!